Welcome to Wires-X Fusion Room "Name Ham Shack Cafe", Room # 86134, Node # 76134, from Station M7WDX.
Wires-X Rooms | Guestbook | Facebook | Twitter
Ham Shack Cafe'
Wires-X DTMF Node ID : 76134 (in setup)
Wires-X DTMF Room ID : 86134 (in setup)
Wires-X Room NAME : Ham Shack Cafe' (in setup)
Status: OFF LINE
Add detailed information about your Wires-X Room in our newly launched Guestbook.
Make it easier to find your room vs. the large master basic listings on Yaesu.com.
From this we shall build a online community Directory by Country-Region-State-City.
EZ to use quick find Directory for amateur radio Wires-X Fusion Rooms / Nodes.
Here you can enter your Wires-X info:
Node ID.
Room ID.
Room Name.
Room UTC.
Your Location -
Country - Region - State.
Your Website -
or Social Media page.
Any Comments.
Wires-X Fusion informational website I maintain for
the community. Content suggestions welcome.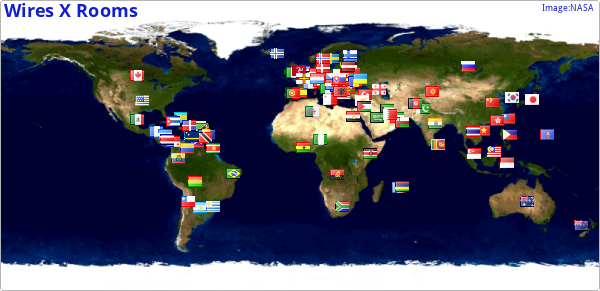 Installed Flag Counter 2 Sep 2020
-------------------------------------------
Your Host Details
STATION Callsign : M7WDX
Station Operator : Larry
Status: UP
Station Time: GMT+1 (UTC-1)
Station Monitors: HF / VHF / UHF / 86134
Yaesu FT-991A + MFJ-941E.
Wires-X HRI-200 + Yaesu FT-7900 [Analog Mode]
Station Location: Yaxley (near Peterborough), U.K.
What3Wrods: cautious.subtitle.postcard
[ North of the city of London about 75 miles ]
Lat 52° 31' 36'' N Lon 0° 17' 21'' W
Grid IO92um
CQ Zone 14
ITU zone 27
Wires-X Rooms latest web projects
Station on Facebook log-in required to view
Station on Twitter no long-in needed to view
Station on QRZ.com log-in required to view
eMail: Station Operator
This website is GDPR compliant.
Copyright M7WDX Amateur Radio Station. All rights reserved.